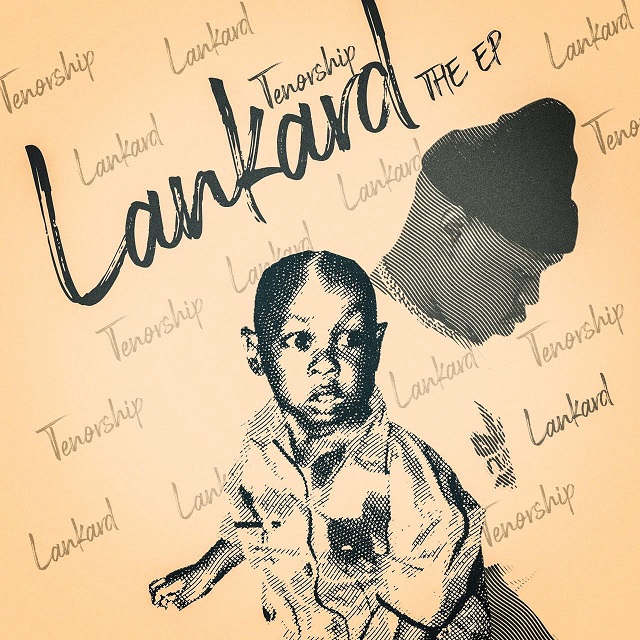 Uber-talented Nigerian artist, Tenorship has released a brand new project titled "Lankard". The EP features six tracks, each showcasing the artist's unique sound and style.
The first track, "Sorry", was produced by Em Blazy and sets the tone for the album with its emotive lyrics and smooth beats. "Where You Want To Be", produced by Projectikay, is a standout track that's sure to get you moving with its infectious rhythm and catchy chorus. "Kalabari" is a tribute to the artist's roots, while "Surugede", produced by Phrizsound, is a high-energy track that's perfect for the dancefloor.
"Bakasi" is a laid-back tune that showcases the artist's versatility, while "Butifè", featuring Surrex, is a collaboration that's not to be missed.
Overall, "Lankard" is a must-listen for fans of modern Afrobeat and anyone looking for fresh new music to add to their playlist.
Tracklist: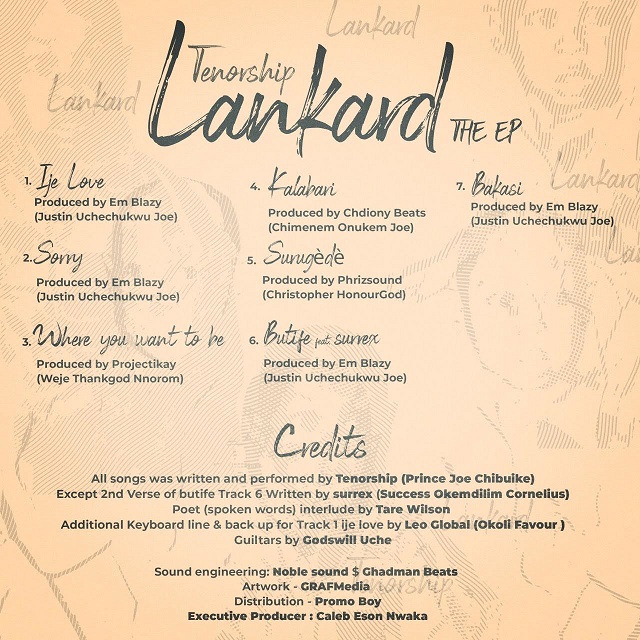 Sorry (Prod by Em Blazy)
Where you want to be (Prod by Projectikay)
Kalabari
Surugede (Prod by Phrizsound)
Bakasi
6Butifè (feat. Surrex)
Have a listen below and enjoy!