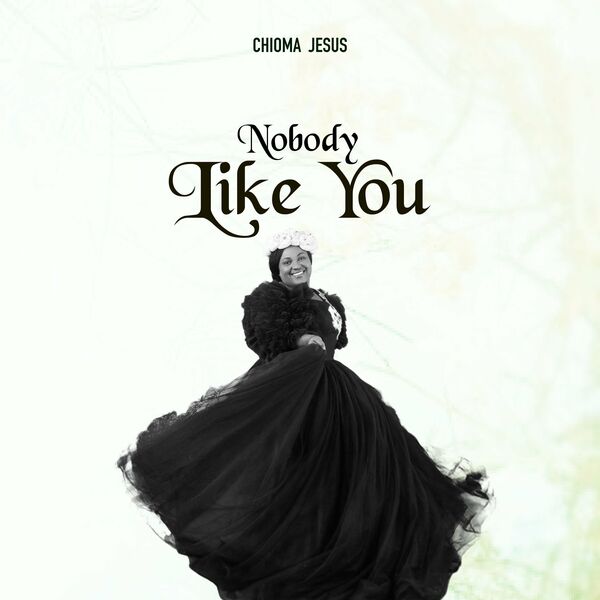 Nigerian praise and worship lead, Chioma Jesus presents this track tagged, "Nobody Like You," as one of her captivating hit songs for 2023.
The incredible jam titled, "Nobody Like You," is one of the melodious tracks attributed to the talented singer's name, alongside other interesting worship songs one can enjoy.
Taken from her mind-blowing repertoire of songs released in the year 2023, this hit song is set to have you in a soothing atmosphere, praising God like never before.
Meanwhile, Chioma Jesus has released several hit tracks since her inception into the gospel music mainstream.
In addition, the singer is indeed talented and blessed, and this new track is a clear evidence to prove that fact.
Quotable Lyrics: 
Hmm hmm hmm hmm hmm hmm hmm
I've never seen any God like You
I've never seen any Chineke like You
Ha ubeghi mo enye yirighi chacha no one no one
Ha ubeghi mu Chineke ghi kwaka gi there's no God like You
Onyene me ihia sise mmeleme Ko chi bodombo
Okwaghi nagheba sise agalagan owa nuzo dimpka
Ebube dike onye ukwu
Ebube dike onye mmiri
Ebube dike oke miri
Ochena mmuo Chukwu oh
Olori yie lori yie lorie nna ekwuebube
Aguuu na tam bara wara oso
You are the Iroko tree that grows on a stony ground Ebube
Who can challenge Your power I say nobody Ebube
Who can challenge Your glory I say no
No one No one
Awesome God
You are a perfect father
You are a mighty God
You are a big big God
You are a faithful God
I worship your majesty
No one is like you uh uh uh
No one is like you
Onyene mmema Chukwu oo
Ocean divider Chukwu ehe Ebube
He that walked upon the sea there's no one like you
Who can challenge Your power I say nobody
Jehovah Rapha I say You are my King of glory
You are Jehovah Elohim You are the Ancient of days
Ebe kwuedike incomparable Father
Olori yie lorie yin ka nakpoghi
I never see any God like You I never see any God like You never never never see
I never see any Chineke like You oo I never see any one like You
Listen below: