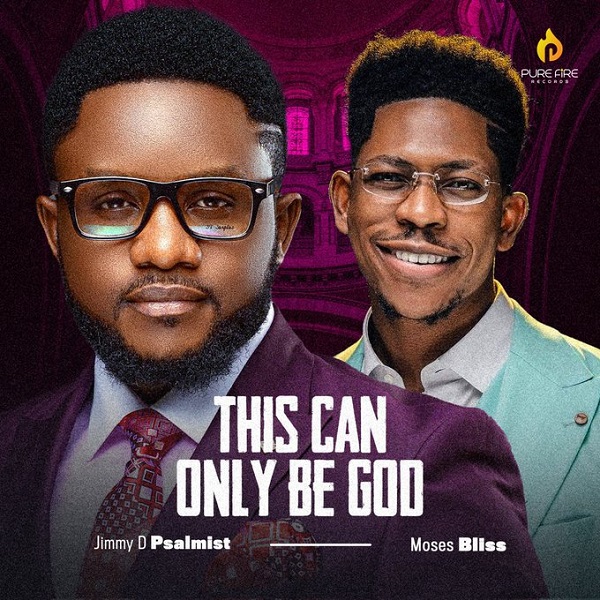 Prominent gospel minister, Jimmy D Psalmist unveil this melodious record, "This Can Only Be God".
The track titled, "This Can Only Be God," featuring Moses Bliss, is a perfect blend of the duo's vocals and musical prowess, making it a top pick for all gospel music lovers.
As plans hit top gear towards the release of his next album project, Jimmy D Psalmist has unveiled this single as one of his singles for the year.
The single also comes after the release of the widely received, "Wonder Papa". 
In addition, it is safe to say that this song expresses the tremendous wonders of God beyond what seems impossible in all human reasoning.
Quotable Lyrics: 
The things you do
E dey blow my mind
This can only be God
Kpo ya omemma
Oh chukwu na Gloria
Ebube dike gbu
For all, you have done, we lift you
Higher higher
Higher higher
Higher higher
This can only be you oo
Eh eh eh eh
Ah ah ah ah ah ah
This can only be God
Eh eh eh eh eh eh
This can only be God
Listen below: