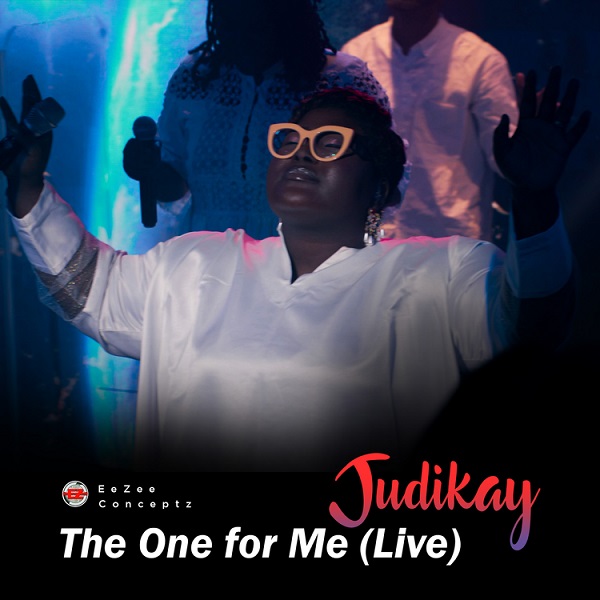 EeZee Conceptz renowned gospel singer, Judikay dropped a reviving new single titled 'The One For Me.'
Judikay who just surfaced her beautiful album work finally returns to the mainstream, this time around with her music video visual too! The song hails from her album 'From This Heart.'
However, the successful release of this lovely piece of music shows Judikay portraying her gratitude, honesty, devotion, and loyalty to God for all he has done.
Judikay showcases more of her prowess by surfacing the official (live) video of her submissive record.
Video directed by Gr33nix. Shot and Recorded Live at EeZee Global Studios.
Quotable Lyrics;
What is a life not lived for You?
What is a life not lived in You, You? Oh
Jesus, Jesus, my bridegroom
This heart is all Yours
This heart is all Yours
(Jesus) Jesus, my lover
This heart is all Yours
This heart is all Yours
What is a life, what is a life not lived for You?
What is a life, what is a life not lived in You?
Jesus, Jesus, my bridegroom
This heart is all Yours
This heart is all Yours
(Jesus) Jesus, Jesus my lover
This heart is all Yours
This heart is all Yours
You are the one for me
You are the one for me
You are the one I hunger for
You are the one I hunger for
You are the one for me
You are the one for me
You are the one I hunger for
You are the one I hunger for
Listen below;
Watch the official video below;
Check out other lovely gospel songs from Judikay on NaijaVibes;