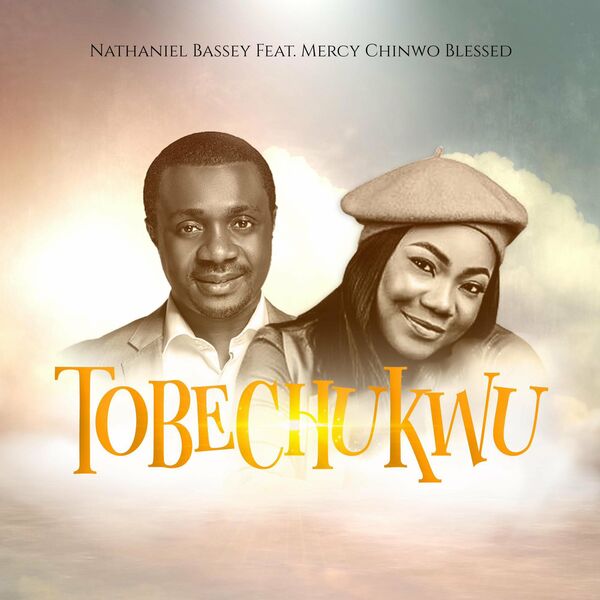 Gospel minister Nathaniel Bassey teams up with Mercy Chinwo on their impressive worship single, "TOBECHUKWU (PRAISE GOD)."
TOBECHUKWU – In the Igbo language, a language of a major ethnic group in Nigeria, means PRAISE GOD.
It is a joyful and danceable song that helps articulate gratitude to God for His unending Goodness and Kindness.
Nathaniel Bassey anchored the revelation behind the song with a scriptural reference:
"Sing, O heavens, for the Lord has done it! Shout, you lower parts of the earth; Break forth into singing, you mountains, O forest, and every tree in it! For the Lord has redeemed Jacob, And glorified Himself in Israel." – ‭‭Isaiah‬ ‭44‬:‭23‬ ‭NKJV‬‬
Nathaniel Bassey and Mercy Chinwo combined wonderful melodies with modulation in between. In addition, Nathaniel Bassey added his trumpet rhythm.
Quotable Lyrics:
Tobechukwu, Tobechukwu
Tobechukwu, He has done it for me
Tobechukwu, ndi Jehovah, Tobechukwu
Tobechukwu, He has done it for me
Even before I prayed
Jehovah Nissi answered me
Tobechukwu, He has done it for me
He has taken away my fears
And given me peace of mind oh eh
Tobechukwu, He has done it for me
See the way He answered me
Tobechukwu, Tobechukwu
Tobechukwu, He has done it for me
See the way He lifted me
Tobechukwu, Onyekeruwa
Tobechukwu
Tobechukwu, He has done it for me
Listen below:
Check out other songs from Nathaniel Bassey on NaijaVibes;