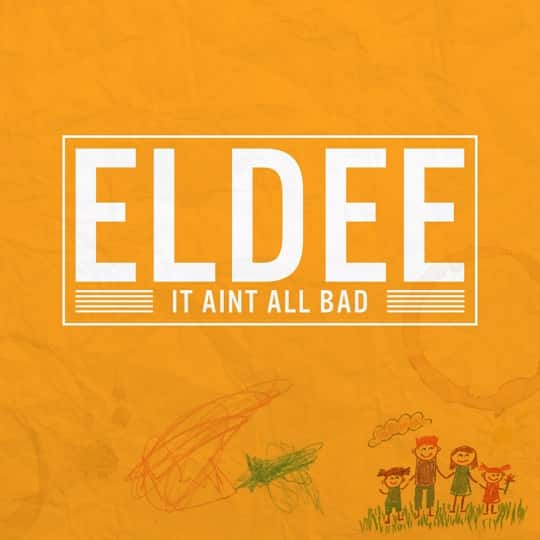 eLDee – It Ain't All Bad
Working on improving the Music Industry. Questioning if Artistry is the end goal. The entrepreneurial spirit; These things have pushed music making into the background for Lanre 'eLDee' Dabiri. Nevertheless, eLDee acknowledges his first love and even though it might not be his top priority as he is constantly evolving, he also understands his need to share with fans across the world.
Recorded over a soulful track, "It ain't all bad" shares a bit of the last few years of eLDee's music career, and his decision to step away from the scene. Originally produced by N.O Joe & Ervin Pope for Scarface's "Deeply rooted" album, it is the first of a few mixtape songs that eLDee plans to share with his fans in the coming months.
"I get a lot of messages daily, from fans requesting new eLDee music and while I have chosen a new path, I understand that I did not choose music, music chose me. I have recorded something for the true fans of eLDee and I hope they enjoy it. This is NOT an attempt to come out of retirement, I am doing this to reciprocate the constant love I have enjoyed from fans, during and after my music career"
– eLDee
It's Another NaijaVibe!!! Download eLDee It Ain't All Bad and share your thoughts.
DOWNLOAD MP3: eLDee – It Ain't All Bad