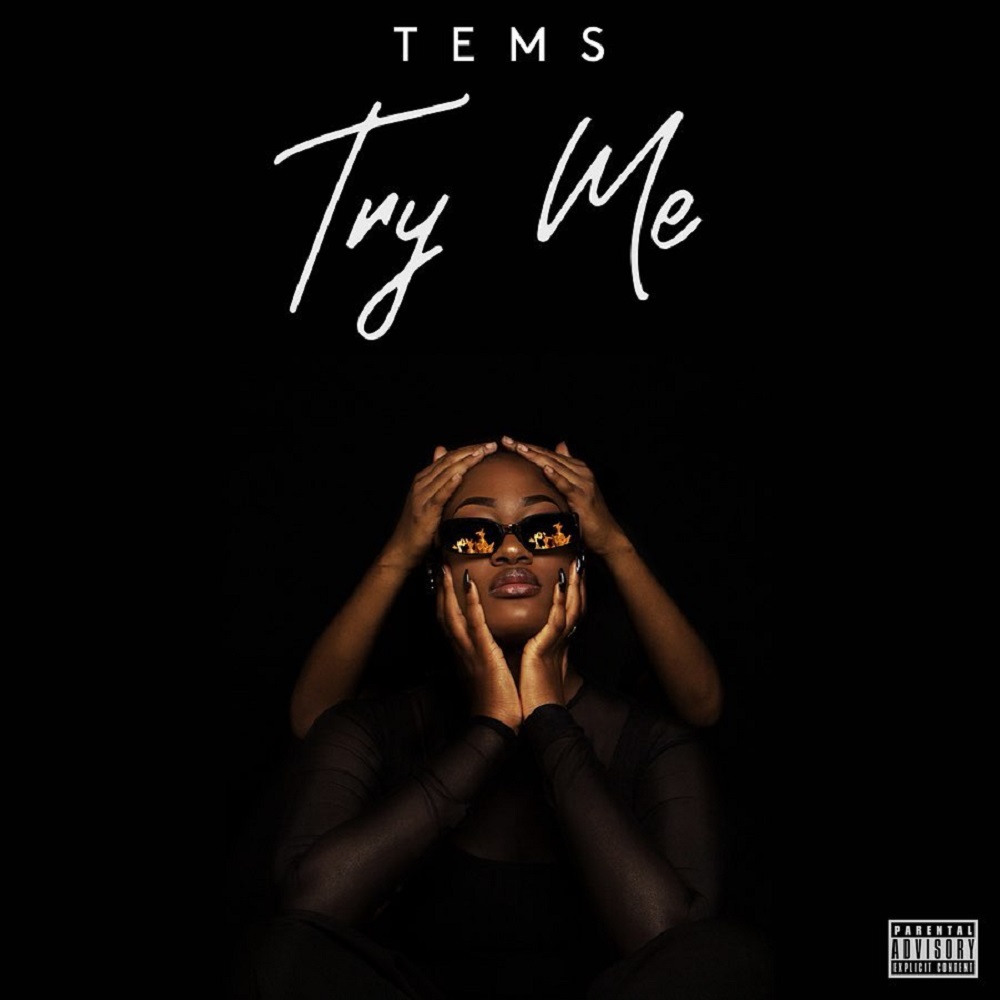 Nigerian singer, Temilade Openiyi better known as Tems has released an impressive single titled "Try Me".
The ditty record "Try Me" has dominated the airwaves Nationwide as it has turned out to be listener's favourite. The song has a blend of Afropop where she describes a ruined relationship.
Furthermore, "Try Me" had production credit from Remy Baggins and co-produced by herself. Kindly add it to your playlist this summer.
QUOTABLE LYRICS:
So why you wanna try me, yeah, try me?
You out to destroy me, destroy me
You try to challenge me, challenge me
You try to distract me, distract me
If I was the ganja, the ganja, yeah
You bring the lighter, the lighter, yeah
Roll me in rizzla, in rizzla
And set me on fire, on fire
Listen and share your thoughts below:
Tems – Try Me MP3
Check out the video below;
Tems Try Me Lyrics;
[Part 1]
Take out my mind, take all the joy now
Take me down, take all the love now
Tie me away, burn me alive now
Break me down right now
[Pre-Chorus]
Now you wanna lock me away, I'm winning
You wanna add to my pain, I'm shining
Now you wanna come for my face ideally
We're not the -we're not the same, nah, nah
[Chorus]
So why you wanna try me, yeah, try me
You out to destroy me, destroy me
You try to challenge me, challenge me
You try to distract me, distract me
If I was the ganja, the ganja, yeah
You bring the lighter, the lighter, yeah
Roll me in rizzla, in rizzla
And set me on fire, on fire
[Part 2]
Yeah, so I woke up in the night
Broke out of my chains
Stay in your lane
You don't know my name
You crossed a line
We will never die
It is when you win, oh child
[Pre-Chorus]
Now you wanna lock me away, I'm winning
You wanna add to my pain, I'm shining
Now you wanna come for my face ideally
No we're not the same, nah, nah
[Chorus]
So why you wanna try me, yeah, try me
You out to destroy me, destroy me
You try to challenge me, challenge me
You try to distract me, distract me
If I was the ganja, the ganja
You bring the lighter, the lighter, yeah
Roll me in rizzla, in rizzla
And set me on fire, on fire
[Bridge]
'Cuz you want to be me but you can't
There's a fire in the sky it's burning
And I'm always gonna keep running, yeah
Yeah, why you, why you wanna take me
Yeah, why you, why you wanna try me (4x)
Why you try me, babe
Tell me why you wannna try ay ay ay ay
Tell me why you wannna try ay ay ay ay
Why you wanna try
Tell me why you wanna try
[Outro]
Why you wanna try me
Why you wanna try me, yeah, try me
You out to destroy me, destroy me
You try to challenge me, challenge me
You try to distract me, distract me
If I was the ganja, the ganja
You bring the lighter, the lighter
Roll me in rizzla, in rizzla
Set me on fire, on fire
Source: Genius