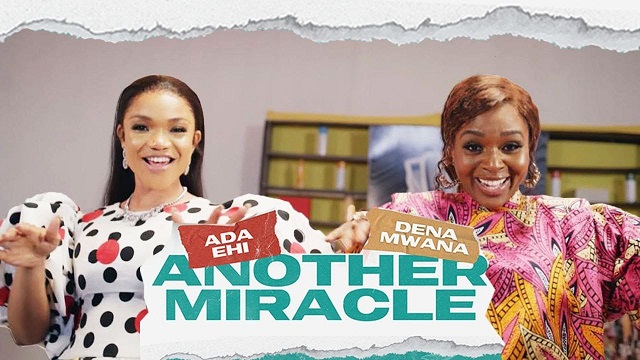 Gospel singer, Ada Ehi quickly premieres the official video of her latest song 'Another Miracle' a few hours after its release.
On the refreshing and enchanting gospel master record, Ada Ehi collaborated with renowned gospel singer, Dena Mwana.
According to the gospel worshipper, Ada Ehi, the psalm was composed due to inspiration from the Holy Ghost. As the song is also meant to bless lives and build the faith of believers and listeners.
The exquisite lyrics, energy, vocals, and inspiration used in birthing this song will exhilarate you especially if you are a lover of good and great Christain music.
Quotable Lyrics;
By His grace I dey (By His grace I dey)
I dey, I dey o (I dey, I dey O)
By His grace I advance o (By His grace I dey)
Among the winners (I dey, I dey o)
Way get evidence (By His grace I dey)
Say God He dey o (I dey, I dey o)
Top at the top o (By His grace I dey)
By His grace I dey o (I dey, I dey o)
I've only come this far by grace
I know He who started it will finish this race
Yes, I trust Him
O my future
By His grace I'm coming
O my destiny
I won't be late o
As long Jesus sits upon the throne
Then definitely o
I will see
Another miracle
I will see
Uncountable testimonies
I will shout
Glory Hallelujah, ehh
Hallelujah, ehh
Watch the official video below;
Check out more songs from Ada Ehi on NaijaVibes;