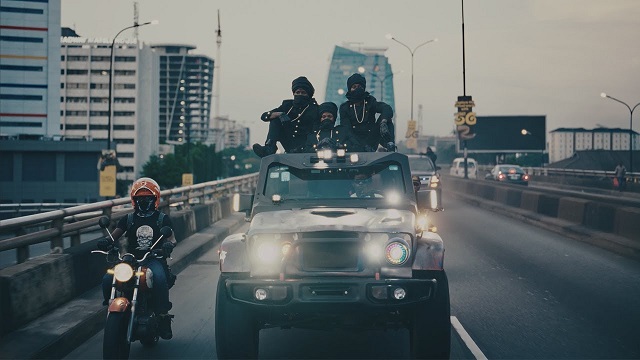 British rapper J Hus releases the official music video for his latest single, "Militerian."
J Hus goes head-to-head with Nigerian music star Naira Marley to render a massive song that unites him with his longtime friend.
On the record, Naira Marley added Marlian vibes to the solid track, while J Hus gave the song a boost with his verses to orchestrate a masterpiece.
Digging deep into the Nigerian music sphere, J Hus included two Nigerian A-List artists on his third album, on the tracks "Masculine" and "Militerian," respectively.
Taken from J Hus's upcoming album, "Beautiful and Brutal Yard," features guest appearances from Drake, Jorja Smith, Popcaan, Burna Boy, Naira Marley, CB, and others.
Finally, In the buildup to J Hus's latest album, he released the Drake-assisted joint "Who Told You" and "It's Crazy" as an insight.
Quotable Lyrics:
Through the hustlin' a rappa (Mm-hm)
If I jump in you go tired (Mm-hm)
Okay, gyal, what you tell me, ah?
Goo Goo (Ah-ha), Gaga (Mm-hm)
Say she want jump in my pool
Watch below: