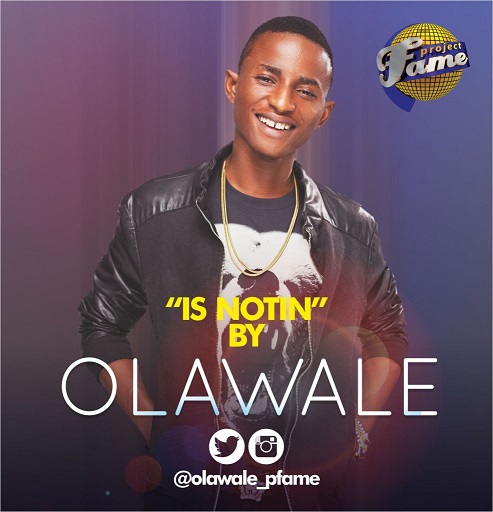 Following the massive success and rave reviews of his hit debut single "Is Notin", MTN Project Fame West Africa and fast-rising Nigerian Pop sensation and musician OLAWALE is proud to unveil the excellent new music video for "Is Notin", directed by Paul Gambit.
Visually, Olawale and prolific director Paul Gambit, as well as smoking hot leading lady Lizzy Ugi have all combined beautifully to bring "Is Notin" further to life, courtesy of this infectious and eye-catching music video. Keeping things simple, elegant and exquisite, the visuals capture the very essence of this huge Pop record.
"Is Notin" proved a huge hit across Nigeria with heavy rotation on the likes of Wazobia FM, Beat FM and Rhythm FM plus critical acclaim and features coming from the likes of The Guardian, Punch, This Day and The Sun among several tastemakers, Olawale is fast rising up the ranks in the Nigerian Music landscape, having only made his debut less than five months ago.
Bringing his own unique blend of R&B, Pop and Fuji to the forefront, Olawale is becoming recognized and lauded for being in a class of his own, among the new school future leaders of Nigerian music. With an 8-track album titled Almost Famous to be released soon, 2014 looks set to be the year of Olawale.