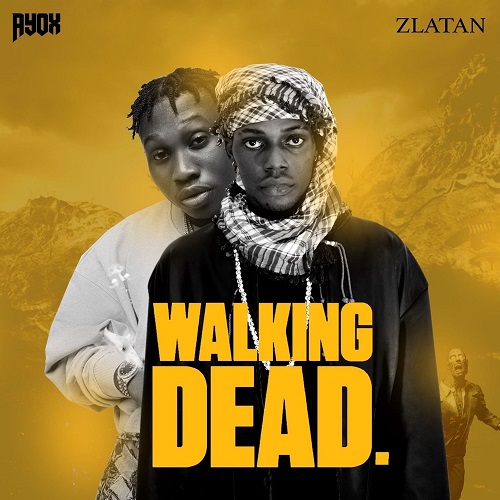 Talented up-and-rising Nigerian singer, Ayox, has released a fresh and emotional single titled "Walking Dead". This latest song features none other than Zlatan, the boss of Zanku Records.
Following the unfortunate passing of fellow singer Mohbad, this track has quickly become a popular hit.
Its lyrics are both impressive and impactful, striking a chord with listeners and making it an absolute must-listen.
Finally, the 'Walking Dead' was produced by Karlyteros and you should have it on your playlist.
Quotable Lyrics:
Cause we go leave at the end, mama eh mama (ibile!)
It's one life and I live it well, cause man no wan live with regrets
Jah is my confidence
Every man is a walking dead
Love me while I'm still here, cause heaven is our residence
Jah is my confidence
Every man is a walking dead
Brother when I'm there no more, people will love me more
Talk about the things I've done, discuss my right and wrong
While I'm laying dead on floor, when I can't talk no more eh eh
If I go live forever, sebi oluwa lomo
Ero ki mama eh, ma Tete wale oh
Ayo Tete wale eh ah