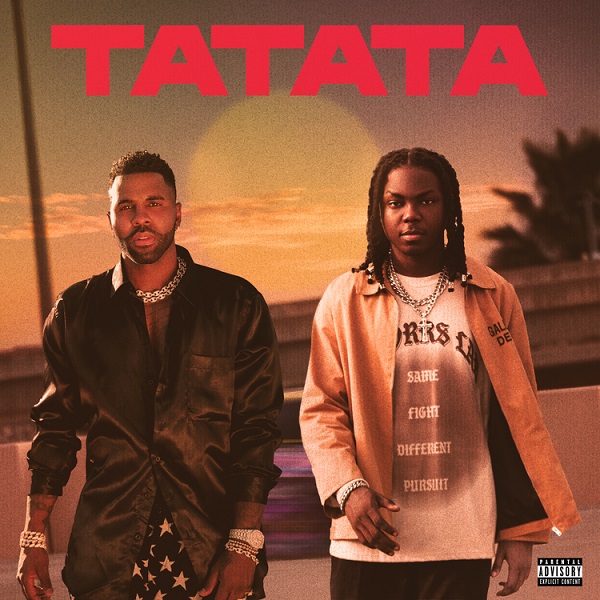 Mavin Records' sensation, Bayanni drops the remix to his hit song 'Ta Ta Ta' featuring American singer, Jason Derulo.
Jason Derulo furnishes the banger further as he teams up vocals with Bayanni on the contagious record.
The song 'Ta Ta Ta' became an instrument to achieving limelight in his musical career as the record has maintained so far a good position in the music charts.
The song was lifted from Bayanni's first-ever-career extended play project, which he delivered to the mainstream last year.
The body of work which was named after the crooner, 'Bayanni' EP is a project package that consists of 4 tracks with no features.
Finally, the remixed song maintains its foremost record producer, Prestige.
Quotable Lyrics;
Ohema doh, doh, doh
She wan dey form
I give her one time now she come for more (Ah, ah)
My thing too long, she want to taste my kokoro
My dear make I tell you, I no dey wan dey do like say
Me I suppose dey go holiday but I want to stay 
I give her like
Ta, ta, ta, ta, ta, ta
Omo ye n ki gbe
Ah, ah, ah, ah, ah, ah, ah
She make I go
Ta, ta, ta, ta, ta, ta
Omo ye n kigbe
Ah, ah, ah, ah, ah, ah, ah
It's 3 am and I've been drinking
I send you a text, an Uber you up
You know what I'm thinking
I know it's late, but I've been needing ya, Got me in cuffs, girl
You're something like a drug that I've been feening
Please keep the lights off, don't like those off
We could vibe with our clothes off and make love til we doze off
Early morning, you're my coffee
Hope you don't think I'm finessing you
I love you 'cause you're so simple
Yeah, you classy, but still freaky, always come when I'm calling
Listen below;