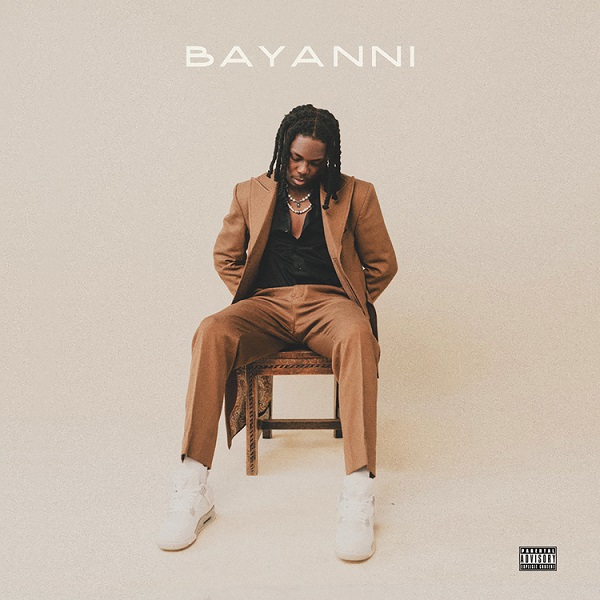 Mavin Records' talented sensation, Bayanni submitted a hit single titled 'Ta Ta Ta.'
The entry 'Ta Ta Ta' became an instrument to achieving limelight in his musical career as the record has maintained so far a good position in the music charts.
The song was lifted from Bayanni's first-ever-career extended play project, which he delivered to the mainstream last year.
The body of work which was named after the crooner, 'Bayanni' EP is a project package that consists of 4 tracks with no features.
Finally, Ta Ta Ta by Bayanni was produced by Prestige.
Quotable Lyrics;
Ohema, doh doh doh (doh)
She wan dey form (form)
I give her one time, now, she come for more (more), ah
My thing too long
She want to taste my kokoro
My dear, make I tell you (tell you)
I no dey wan dey do like say (like say, like say)
Me, I suppose dey go holiday (holiday), but, I want to stay (stay, ah-ahn)
(Yeah-yeah)
She thought I was lazy (yeah-yeah)
She said "baby, don't play me"
When I hit it, she be screaming my name (yeah-yeah)
I'm driving her crazy (uh-uh, oh)
She want it on a daily (yeah-yeah)
She call me on the phone
Said "she wan know if I'll come back again" (yeah-yeah)
If I'll come back again (yeah-yeah)
I give her like ta ta ta, ta ta ta
Omo yen ki gbe "ah ah ah, ah ah ah"
She make I go ta ta ta, ta ta ta (ta-ta-ta)
Omo yen ki gbe "ah ah ah, ah ah ah"
Listen below;