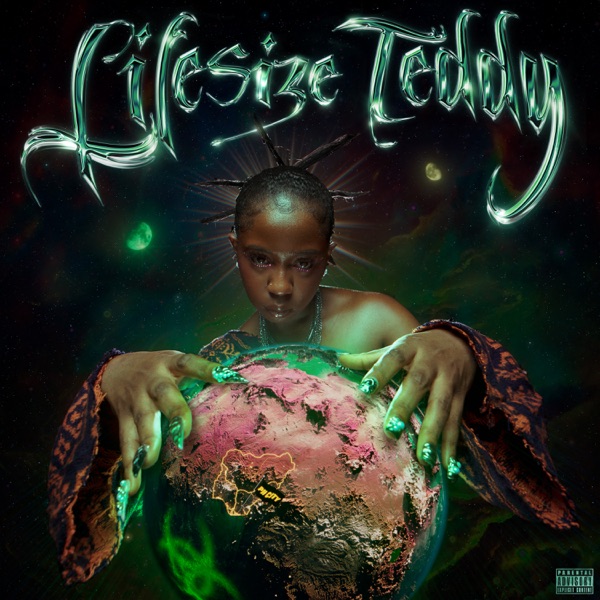 Shortly after Don Jazzy introduced Lifesize Teddy to Mavin Records, she delivered a sultry record, "Air."
In her opener record, "Air," Lifesize Teddy, with her bold vocals, expresses herself on a potential song that sounds impressive.
London was credited for the production. The song "Air" was taken from Lifesize Teddy's debut extended play project, "Lifesize Teddy."
Lifesize Teddy's debut project was compiled with five tracks named after herself. With production assistance from London, Andre Vibez, SEVN, and Prestige.
Her inspirations are very widely spread across the globe, from the captivating sound of Brenda Fassie to the no-nonsense boldness of Eve and Nicki Minaj to the insane command of Beyoncé and the unruly confidence of Rihanna.
Teddy describes her music as a treasure map, a path to her own Nirvana. Making her own rules with brilliantly threaded lyrics finely blended in Afropop.
She is fearlessly expressive and represents all the girls around the world deciding who they are without conforming to society's expectations, making their own rules and living them unapologetically.
Quotable Lyrics:
Come on over here
We are losing daylight, I want you like air
Why I got this feeling like you caught me unaware
Usually I'll fight it but I don't really care no,
Come on over here
We are losing daylight, I want you like air
Why I got this feeling like you caught me unaware
Usually I'll fight it but I don't really care no, no
Stream on "Lifesize Teddy" EP on DSPs
Listen below: