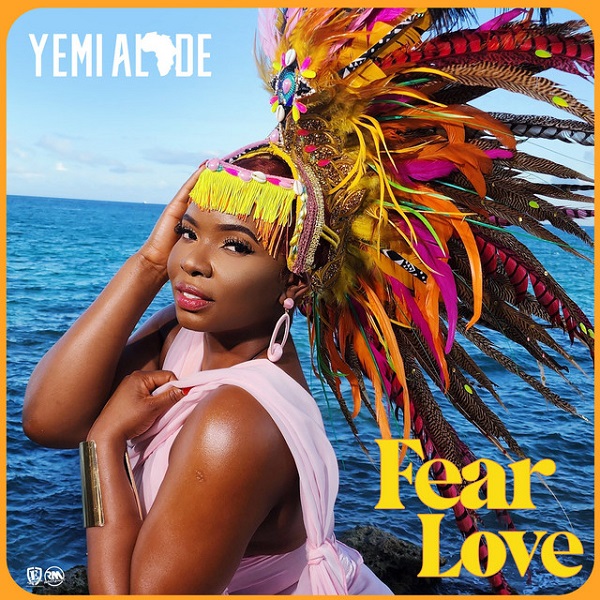 Effyzzie Music Vocal Powerhouse, Yemi Alade comes through with another sensational single tagged "Fear Love."
Yemi Alade is renowned for infusing her music with messages of empowerment, self-confidence, and celebrating womanhood. With "Fear Love," it's plausible that she continues in this vein, tackling themes related to love, vulnerability, and relationships. The title itself suggests a juxtaposition between two emotions: fear and love.
On the new song, Yemi Alade blends Afrobeats, pop, and traditional African rhythms. This fusion generates a vibrant and danceable sound that's characteristic of contemporary African popular music. Expect catchy melodies, energetic beats, and a delivery that carries both emotional depth and an uplifting vibe.
In addition, the song serves as a follow-up to her previously released song,  'Fake Friends'. She has also released  'Pounds & Dollars' featuring Phyno.
Finally, the song was written by Yemi Alade alongside Kunmi and produced by Hulla.
Quotable Lyrics;
Na why I dey fear, I dey fear fear fear ,fear I dey fear fear ,fear, I dey dear fear fear Your love
Na why I dey fear, I dey fear fear fear ,many tears way i shed shed shed, I dey dear fear fear Your love
"Trumpet interlude"
I dey fear make u no go play with me
Wetin my eyes e don see
Femi show me shege for this streets
(for these streets)
For these Streets
Odikwa jimjim when you dey with me
And if you leave me na how e go be
My eyes red wetin them do to me
For these streets
Listen and share your thought below:
Check out other songs from Yemi Alade on NaijaVibes: