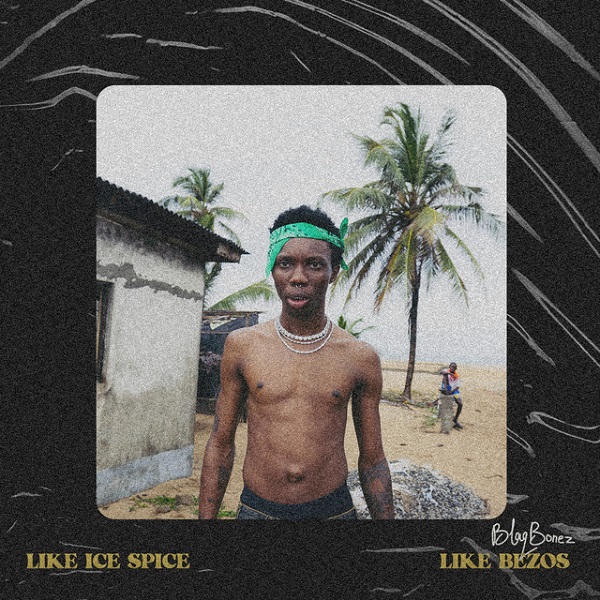 Chocolate City Music rapper Blaqbonez delivers another new single, "Like Bezos," from his double release weekend.
Blaqbonez describes himself as the American billionaire Jeff Bezos on his record, "Like Bezos," with some catchy flows.
Call it the proper summer jam and you wouldn't be wrong. Also, call it one half of a duo and you would also be right. Like Ice Spice is one half of the two-pack single that includes "Like Bezos".
If you think it's about a girl, then you are absolutely correct- with its sultry lyrics, feel-good vibe, patois-infused style and unmistakable dance elements, listeners are definitely in for a treat.
The single is a proper way to usher in the SUMMER SZN- picture a lot of fun seekers dancing along to the tune and screaming their lungs out.
But beyond that, Blaq (as usual), expresses his creativity with no holds barred as he delivers his lines cosplaying 3 different alter-egos. Again, it goes without saying that he is a creative genius and is able to fit into any character given.
Apparently, "Like Bezos" is the second song from Blaqbonez's double this weekend, which comes along with the song "Like Ice Spice." It serves as a follow-up to his Ludacris-assisted song, "Cinderella Girl (Where You Dey)."
Quotable Lyrics:
Today no fit be tomorrow (tomorrow)
Gimme one year, I go be like Bezos (like Bezos)
My bank account no fit reach zero (zero oh-ohh)
′Cause, money always in my hands or in my plans (oh-yea)
Neck on froze, diamonds dance (oh-yea)
Pool party for Lekki Phase 1 (oh-yea)
Gyal come to the Stallion
She say "she wants me every night and day"
"Make I no use her play"
She wants me every night and day
Make I no use her play, yeah (alright, alright)
Listen below:
Check out other songs from Blaqbonez on NaijaVibes: