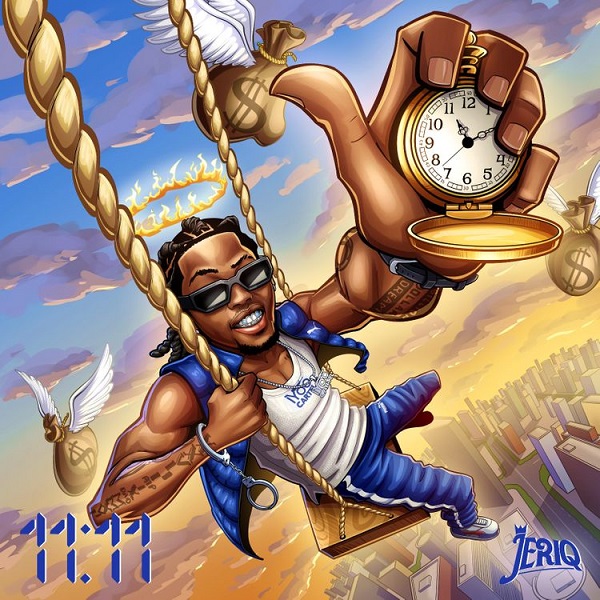 Nigerian indigenous rapper, Jeriq released a new single titled '11:11.'
Following the release of his hit and viral-accepted debut single 'My Bro' featuring Phyno, JeriQ bounced to the mainstream again with yet another enticing rap record.
The masterpiece '11:11' sees the rap artist drifting away from his deluxe album edition delivered with the named aptly "Billion Dollar Dream."
Moreover, this advances his consistency also following his recent appearance in Zlatan's hit single 'Oganigwe'.
Finally, '11:11' was produced by Insane Chips.
Quotable Lyrics;
Fully focused on only doing things that will elevate me
Soso mgbago k'anyi na agbago Celebrating is guaranteed
Born and raised in the trenches
I was matured before eighteen, 11:11 I'm manifesting
I put in the work and stay positive
Adim interested in the bag only
On Motion no emotion
Progressing is my habit
Enwem ezigbo determination
Government bangle on me free me I'm on a thugman vacation
I am interested in the bag only
On Motion no emotion
My hopes are high
11:11 I'm manifesting greatness
Angel number CBN contact I'm moneyfesting pay check
Rolls Royce umbrella in a rainy weather that's a special appearance
I want it in abundance I'm not contented with my content
Ezumike adia n'ebea mba
Listen below;