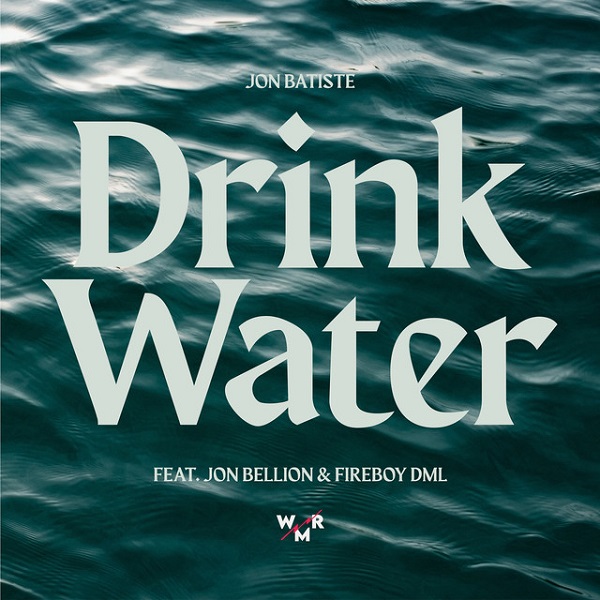 Grammy Award-winning singer Jon Batiste has released his highly anticipated single, "Drink Water," which follows "Calling Your Name."
In his new song, Jon Batiste features American singer and record producer Jon Bellion alongside Nigerian music star Fireboy DML.
Fireboy DML contributed a catchy verse to Jon Batiste's ear candy record. Jon Batiste, Jon Bellion, Pete Nappi, and Johnny Simpson produced the song.
The song "Drink Water" was taken from Jon Batiste's upcoming album, "World Music Radio," which spans 21 tracks and is scheduled for release in August.
Jon Batiste's project, "World Music Radio," features a host of musical guest stars, including Lana Del Rey, Lil Wayne, Fireboy DML, JID, NewJeans, Camilo, and more.
Jon Batiste described his album in a statement:
"World Music Radio is a concept album that takes place in the interstellar regions of the universe."
"The listener is led through the album by an interstellar travelling griot named Billy Bob Bo Bob, who takes you sonically all around the world at the speed of light."
"I created this album with a feeling of liberation in my life and a renewed sense of exploration of my personhood, my craft, and the world around me unlike anything I had ever felt before."
Quotable Lyrics:
So take a deep breath, drink water
You know that these streets just now calm down
Take a deep breath, drink water
You know that these streets just now
Calm down or calm down or calm down
Whenever you feel like you might drown
Or calm down or calm down
You know that these streets just loud
Drink water
Pre-save "World Music Radio" album
Listen below: