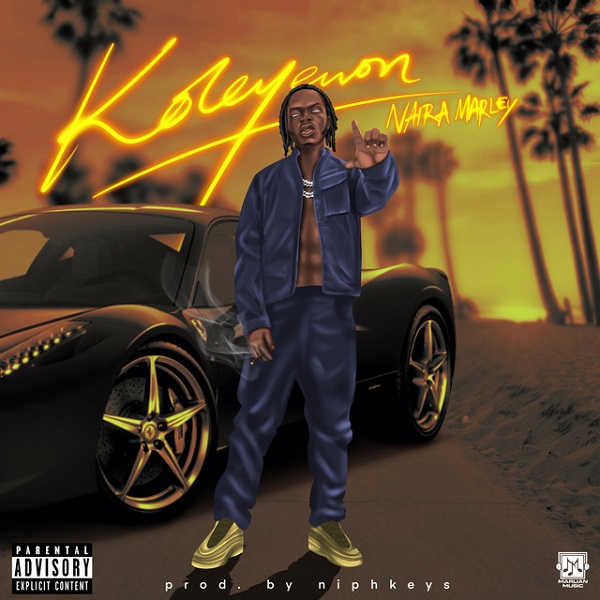 Marlians president, Naira Marley spices up the yuletide season with a single titled "Koleyewon".
As the year gradually wraps up, 'Koleyewon' is a potential song that will take over the clubs/streets this summer.
The song is ahead of his forthcoming project, 'B2DS (Belong 2 Da Streets)' EP scheduled for release next year.
Quotable Lyrics;
To ba fo o ti fvck up
To ba fuck up o ti she aiye
Ki lo kan aiye
O je oju aiye o tun fe je aiye
To ba fuck up pelu street
Shori street won ma fvck e up
Awon girls lo ma set  e up
Awon boys lo  ma fvck e up
To ba wa won ma wa e
To ba be won ma be e
To ba gba won ma gbe e
To ba ja won ma je e
Fvck , fvck that  shit
fvck that shit
Fuck that shit me I like that shit
How many guys don die for the street
How many boys don blow for the street
Koleyewon ( Koleyewon)
Ko to ye won ( ko to ye won)
Koleyewon ( koleyewon)
Ko to ye won ( ko to ye won)
Listen to "Naira Marley Koleyewon" below:
Naira Marley – Koleyewon MP3 DOWNLOAD
Check out more songs from Naira Marley on NaijaVibes;