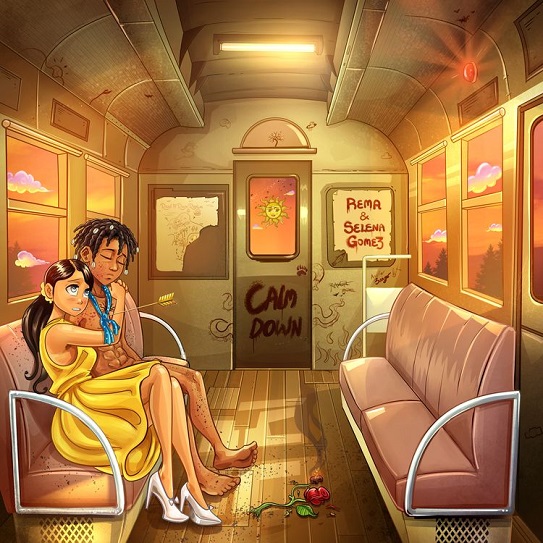 Afrorave singer Rema is out with the remixed version of the song titled 'Calm Down.'
On the fresh-dished-out track, Rema seeks vocal collaboration with American singer, songwriter, and actress Selena Gomez.
Selena Gomez personally revealed the forthcoming of this team project work a few days ago on her Twitter handle.
However, this melodious tune merges both talented sensations, having Rema come through with his vocal vibes and harmonizing lyrics while Selena Gomez balances and finishes her verse nicely.
Finally, the single is a Pop-genre anthem that is the remix to his initial release, 'Calm Down.' At the same time, production assistance accords recognition to Mavin Global Holdings Ltd / Jonzing World Entertainment.
Quotable Lyrics;
Baby, calm down, calm down
Girl, this your body e put my heart for lockdown
For lockdown, oh lockdown
Girl you sweet like Fanta, Fanta
If I tell you say I love you no dey form yanga, oh yanga
No tell me no, no, no, no, woah, woah, woah, woah
Oh-oh-oh-oh-oh-oh-oh-oh-oh-oh-oh
Baby come gimme your lo-lo-lo-lo-lo-lo-lo-lo-lo-lo-lo-lo-love
You got me like woah-woah-woah-woah-woah-woah-woah-woah-woah
Shawty come gimme your lo-lo-lo-lo-lo-lo-lo-lo-lo-lo-lo-lo-love, hmmm 
Listen and share your thoughts below;
Check out more songs from Rema on NaijaVibes;