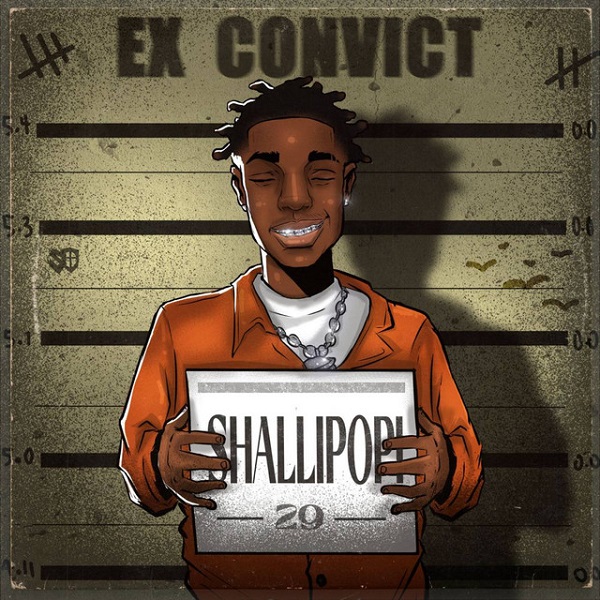 Straight out of Pluto, Shallipopi takes over the street with his single, "Ex Convict," which follows several remixes to his song, "Elon Musk."
Apparently, "Ex Convict" is an Amapiano record that has Shallipopi delivering some street slang. He is regarded as one of the hottest artists on the streets right now.
Shallipopi narrates his ordeal with the law enforcement agency Economic and Financial Crimes Commission (EFCC) in his song, "Ex Convict," where he highlights his experience.
This single sets the tone for a series of releases and surprises Shallipopi has lined up for his fans in the days to come.
Shallipopi however delivers his lyrics in his usual fun-filled and witty manner with an abundance of "street lamba" sure to start many new trends online.
Busy Pluto was responsible for the production. The song is ahead of Shallipopi's forthcoming project which would be announced soon.
In addition, Shallipopi dominates the mainstream with his song, which follows the Fireboy DML and Zlatan's remix to his chart-topping song, "Elon Musk."
Quotable Lyrics:
Men mount oh, men mount (no go dey)
′Cause if yawa don cast (eh)
The only way men fit take loose guard
Na him plug don go and the kpo no last (clear road)
Everybody must chop breakfast (eh)
To collect money, must chop payback
Adakpo money, eh
Unto men in red, I gat pay them back
Commot body for Shallipopi (eh, sharp)
Clear road, make them leave am for me
When you talking money then you talking
Voltage, my body, electric dey shock me
Gat two bitches in the nightclub (eh)
Gift 21, make he like one
'Cause Pluto is active (clear way)
So, I took her to my room, mhen, I start to dey bend her
Dey bend her, dey bend her like Benz
Dey bend her, dey bend her, dey bend her like Benz
Dey bend her, dey bend her, dey bend her dey go
Dey bend her like Benz (eh)
So, I start to the bend her
The engine, then I start to dey hear am
E never too tey when I start to dey get am
Got all this paper, see (yeah)
(Me, I got all this, yeah)
Listen below:
Check out other songs from Shallipopi on NaijaVibes: