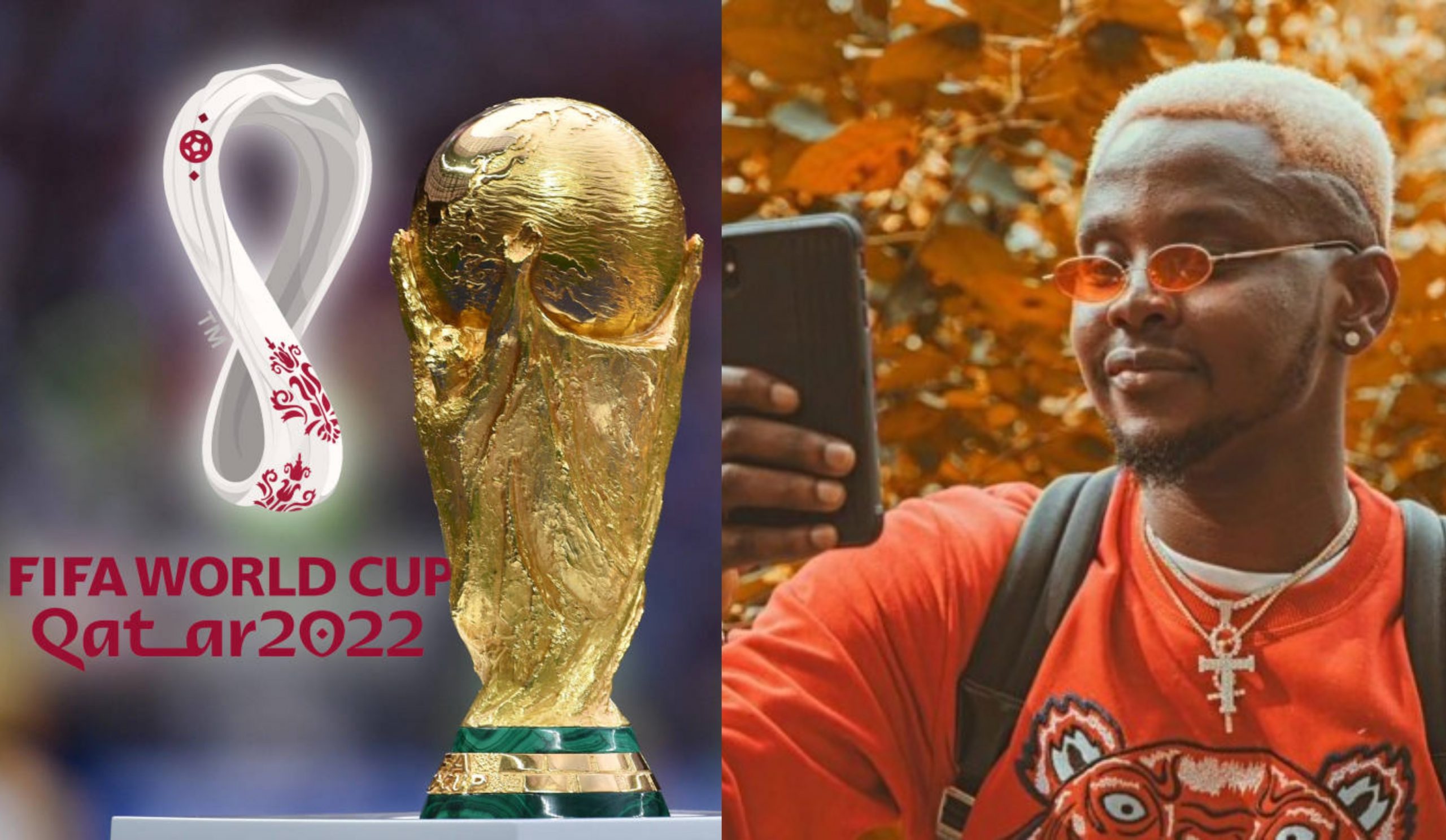 FIFA has announced Nigerian superstar Kizz Daniel as one of the headliners at the FIFA Fan Festival event in Doha, Qatar.
The star is experiencing what we can call an impressive and prosperous 2022, with his hit single 'Buga' as one of the continent's most popular singles and the release of his recent hit track 'COUGH'. After completing a successful 'Afroclassic Tour' of the United Kingdom, the United States, Canada, and select African countries, Kizz Daniel is set to perform one of his widely received hit singles, 'Buga', at the largest sporting event.
Furthermore, Qatar is set to host the 2022 FIFA World Cup from Sunday, November 20, until Sunday, December 18, 2022. Fans are ecstatic to hear that Nigerian singers will headline the World Cup, which is another high point for Afrobeats.
Meanwhile, the performance, an extension of FIFA Sound, is an entertainment strategy designed to bring more connections between the beautiful football game and music.
Before this recent announcement, Kizz Daniel tweeted his desire to perform his hit song 'Buga' at the World Cup a few months ago, and it appears that FIFA is granting his wish.
God I want to perform BUGA for World Cup with a mass choir 🙏🏾 help me say amen 😩 #qatar2022worldcup

— VADO D'GREAT 🎙 (@KizzDaniel) June 22, 2022
Among over 20 additional top-level entertainers from around the world performing at the event, Kizz Daniel will perform alongside five international stars. The gifted artist is now ready to take 'Buga' to the most significant event in competitive sport.
23 / 11 / 2022 QATAR 🇶🇦 FIFA WORLD CUP 🏆 #BUGA🦚 #COUGH😷 https://t.co/a8pr7g3UPz pic.twitter.com/525F7Lsp67

— VADO D'GREAT 🎙 (@KizzDaniel) November 11, 2022
The FIFA Fan Festival will hold at Al Bidda Park in the heart of Doha, next to The Corniche. It features the likes of award-winning American artist Diplo; Canadian crooner Nora Fatehi; American singer Trinidad Cardona, and Scotland's Calvin Harris, all in a bid to enrich the great programme over the 29-day tournament.