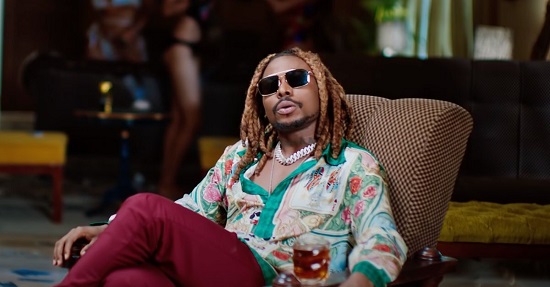 Nigerian singer, Asake, has said that he would like to make music with American rapper, Kanye West.
Asake made the revelation in an interview with Billboard News, in which he was asked about his dream collaborators.
"For me, I need to like the person before I can make music with you. I need to be comfortable with you. Not even because of the music alone." He said.

"I am not saying I cannott make music with other people but I like real energy. If you like me beyond the music, it's good. But I need to connect with your music, I need to like the person I want to work with first so it won't be a problem for me. There must be synergy." He added.
Asake is known for his unique blend of Afrobeats, hip-hop, and dancehall. His music has been praised for its catchy melodies and infectious energy.
On the other hand, Kanye West is one of the most successful and influential rappers in the world. He has won 24 Grammy Awards, and his music has sold over 200 million albums worldwide.
Asake's desire to collaborate with Kanye West is not surprising. The two artists share a similar creative vision, and their music would likely complement each other well.
It remains to be seen if Kanye West will be interested in collaborating with Asake. However, if it does happen, it would be a major coup for the Nigerian singer.
In the interview, Asake also spoke about his recent success and his plans for the future. He said that he is excited to continue to grow as an artist and to share his music with the world.