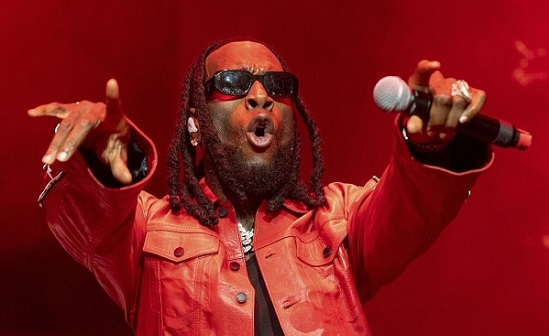 Grammy award-winning superstar, Burna Boy, has just announced the title and release date of his 7th studio album, 'I Told Them', and also dropped a pre-released single, 'Big 7'.
Just days after completing his 'Love, Damini' tour, which was a huge success, selling out numerous stadiums and arenas around the world, he has announced a new album, his seventh, and dropped a new single to preview it.
The album, titled, 'I Told Them,' will focus on Burna Boy's many prophecies, affirmations, and proclamations about his future and his inevitable place at the top.
It will contain 15 tracks, including the already-released, 'Sitting on Top of the World' (original and remix featuring 21 Savage), 'Talibans II' with Byron Messia, and the newly-released, 'Big 7.'
Although most of the details about the album are still under wraps, a few pieces of information have been made public.
Burna Boy's 7th studio album "I Told Them" will be released on 25th of August 2023.

The album is a 15 tracks LP containing lead singles "Sittin' On Top of The World" ft 21 Savage, "Big 7" & bonus track "Talibans II" with Byron Messia.#Big7 #ITOLDTHEM pic.twitter.com/DcX8dDfPpd

— BURNA BOY STATS (@BurnaBoyStats) July 27, 2023
Notable names, such as, Timbaland and Busta Rhymes, are also likely to be involved in the project. Not forgetting that on his trip to Jamaica, he was seen in the studio popular for housing Bob Marley with Dave working on something, he also met his long-time idol, Sizzla Kalonji.
Connecting all the dots, they should feature on the forthcoming album. The scheduled release date is the 25th of August, 2023.