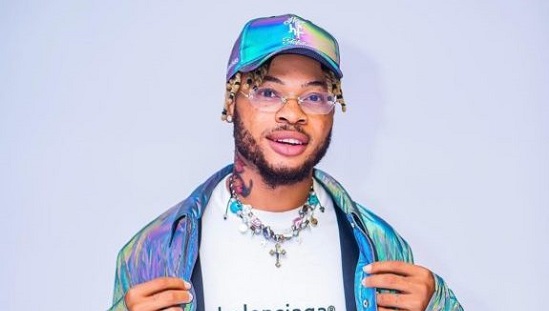 Nigerian artiste, Bella Shmurda and other celebrities, have been attacked during Poco Lee's concert, within the Lagos State University premises.
Lagos State University (LASU) is trending, and here's why,
Stars like Odumodublvck, Bella Shmurda, and others have been physically assaulted during Poco Lee's LASU Concert, which took place on Wednesday, July 13, 2023.
In a now-trending video, Shmurda is seen being escorted out of the school premises by his security detail after being assaulted in the VIP section of the concert.
The singer can be seen pushing his way with the help of security through the students crowding them outside.
The 'Party with Poco Lee Homecoming Concert' was supposed to be a fun and relaxing night with the lineup of entertainment planned.
However, this all crumbled as the show was disrupted halfway in.
In another video, up-and-coming artiste, Odumodublvck is captured running out of the chaotic scene, and the bystanders chanting "Odumodu on your feet, run". Another bystander in the background chipped in, saying, "He no go run for where".
As seen in yet another video recorded by a student, the guest artiste, Poco Lee addressed the concertgoers inside the auditorium, calling them out on their unruly behaviour.
He asked them how they expect anyone to return to the school if they continue being disorganized.
The dancer reprimanded them, saying, "What's going on? How they [guest artists] wan take come back next time? "It's not making sense. The whole artists I promised you, they are all here. But these guys [the hoodlums] don't listen, why?"
The Bubar Marwa hall was filled beyond its seating capacity of 2,500 people, with over 10,000 tickets sold for the show.
Apparently, this was the cause of the scuffle within and outside the hall, as many took it upon themselves to barge into the centre.