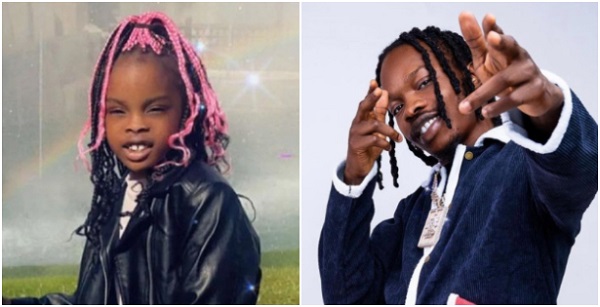 The daughter of famous Nigerian musician, Naira Marley, has become the centre of attention after proudly boasting about her father's wealth in a viral video that has sparked online controversy.
In the viral clip, the eight-year-old confidently asserts that her father is richer than the fathers of all her peers.
She goes on to advise others not to get too carried away when their fathers make money, suggesting that it could never surpass the immense wealth of her own father.
Her exact words were, "My dad is richer than any of your dads. So watch out because my dad is richer than any of your dads. So do not be too excited. I bet the first time your dad had £100, you were very excited. Don't be too excited. My dad has more money."
While the young Marlian's video has caused quite a stir on social media, it has also gathered mixed reactions.
Some critics were unimpressed by her lack of humility at such a young age, and questioned Naira Marley's role in her upbringing.
Fans and critics alike have voiced their concerns and criticisms regarding her remarks, stating the importance of instilling values of modesty and humility in children, regardless of their family's wealth or status.
Naira Marley, a Nigerian singer, songwriter, and record producer, has made a name for himself in the music industry as one of the most successful artists in Nigeria.
According to Naira's networth, his estimated net worth stands at approximately $483,000 (N241 million Naira).