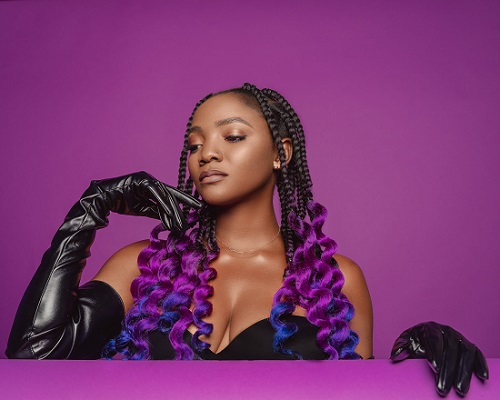 Award-winning Nigerian singer, Simi, has revealed that she used to be a gospel artiste, but she dumped the genre due to low performance pay.
During her appearance on the interview segment of MTV Base Africa's programme, Official Naija Top 10, Simi revealed that she switched to secular music due to the challenges she faced in the gospel music industry.
She mentioned that whenever she goes to churches to sing, she would receive as low as 5,000 to 10,000 naira, and the highest she was ever paid then was 70,000 naira.
The 'Smile For Me' singer revealed that at some point she stopped singing because she was not making enough money from gospel music to pay for studio sections and song promotions.
She added that lack of finances, made her accept a deal with a record label that she regretted signing till date.
She said, "I actually used to go to a lot of churches to perform. They will pay me like N5k, N10k. Do you know the highest amount of money I actually collected when I was doing gospel [music]? N70,000. And I felt like I had arrived. I still paid a 10 per cent tithe from the money."