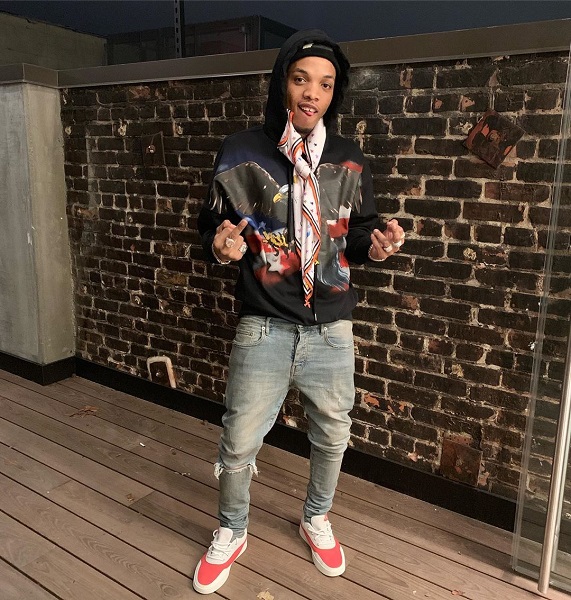 Nigerian artist, Tekno has issued a statement to clear the air about a viral video of him and some half-naked ladies dancing inside a truck.
According to the singer he was shooting a music video for his forthcoming single titled 'Agege'
The incidence took place on the 3rd of August, 2019 at the Lekki Toll Gate in Lagos.
However, he took to his Instagram handle: @teknoofficial to release a statement, apologising to Nigerians and as well stating what really happened.
The statement reads: "Hi everyone, please i would like to clear the air about the video going round of girls dancing around Lekki or Victoria Island.
"First of, there was no reason for us to be dancing in a truck around Lekki. There was no music, no ventilation in the truck. We were shooting a music video and we had shortage of vehicles to convey people to the next location, because some of the cars broke in between the shoot, which we divided ourselves into various vehicles because we had been shooting all day and having fun which we then move to the next location.
"However, this was at about 12am at midnight already. This was no advert for a strip club or dancing naked for on the streets for any type of reason.
"In addition, we respect the decency in Lagos and in as much as we are entertainers, we are always mindful of what we have and not jeopardise it. And that's why we enjoy shooting our videos in Lagos. As we all know it's a centre of excellence and centre of entertainment.
"We sincerely apologize if some people saw this and felt offended by the scenery they saw. It was never an intent. My people i love you all, stay blessed."
See post below:
https://www.instagram.com/p/B0vcWfwpToC/