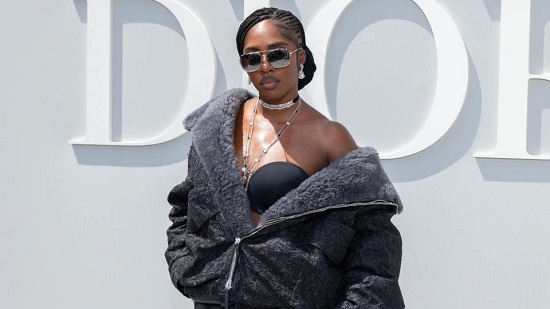 For over a decade, Tiwa Savage, has been charting the course for the female end of the African music industry.
Tiwa Savage is set to become the first female Afrobeats artist to headline the 13,000 Wembley Arena in the UK.
While appearing onThe Good Morning Britain Show, Tiwa Savage spoke about her journey to superstardom, the influence of her Nigerian roots on her music, performing at Prince Charles' coronation, and her upcoming show in the UK.
When asked about the rise of Afrobeats, Tiwa Savage stated that black music including Hip Hop and Soul started from the slaves taken from Africa so Afrobeats' international fame is a full circle.
Tiwa Savage was born in Nigeria where she grew up until she left at the age of 11 for her secondary and university education in the UK. According to Tiwa Savage, her Nigerian roots are imprinted in her music, and she always blends English with Yoruba to showcase her dual influences.
The star artist also shared that she felt honoured and delighted to have performed at the King Charles III coronation ceremony, where she was the first Nigerian artist to grace such stage.
The award-winning singer is set to headline the Wembley OVO Arena on November 26, 2023 in a historic performance she promises would be unforgettable.