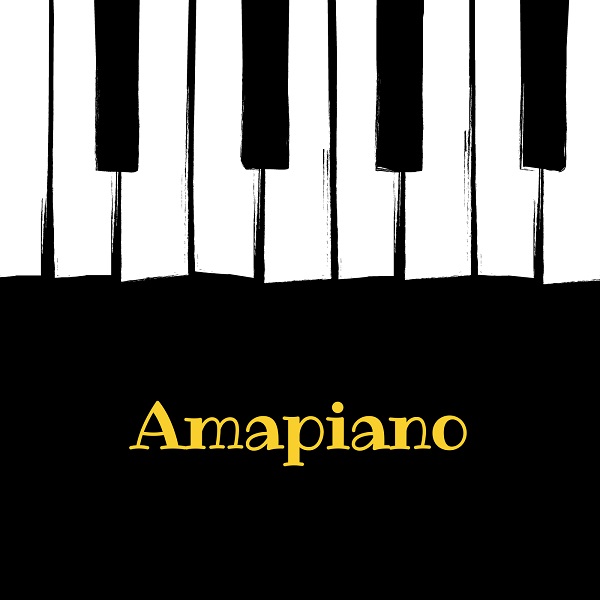 Overview:
As the year winds down, we taking a look at one genre of music that has changed African sound entirely. Amapiano or Amapiano International formerly called by a good number of its lovers. Amapiano has been one genre of music that came to the limelight towards the third, fourth quarter of 2019 and fully in 2020 notwithstanding the World pandemic (COVID-19), the lockdown and restrictions.
The new sound 'Amapiano' taking Africa by storm has officially turned into a movement, it is a general sound accepted around the Africa and world, it is not restricted to some regions nor group of artistes. At the beginning of the year, I predicted Amapiano to be the future of African music. Though it was listened by a few of its followers. Before the first quarter of 2020, it went viral across Africa and beyond.
A brief history of Amapiano:
"Amapiano is a style of house music that emerged in South Africa in 2012. Amapiano is a hybrid of deep house, jazz and lounge music characterized by synths, airy pads and wide basslines" according to Wikipedia.
Some of the core features of Amapiano includes the following: Piano, drums and synthesizer, these are the elements which make the song so interesting and enjoyable will listening. It originated in the Mid-2010s Gauteng, South Africa.
A quick overview of Amapiano in 2020:
Notwithstanding the total, partial and restricted lockdown around the world, but this genre came to the limelight.
In South Africa for instance, the biggest songs out of the region in 2020 were Amapiano records; shout out to like of Kabza De Small, DJ Maphorisa, Mlindo The Vocalist, Focalistic, Samthing Soweto, Major League, MFR Souls, JazziDiciples, Semi Tee, Vigro Deep, Mr JazziQ, Tyler ICU, Mapara A Jazz, Reece Madlisa and many other artistes pushing the culture to the world.
On a good note, Kabza De Small was crowned as the king of Amapiano its a fact in South Africa, he was known of his 'Piano Hub', his song has been used by Diddy for ads, a number of collective/collaborative projects with DJ Maphorisa which also featured Wizkid, Burna Boy. There are a number of unreleased tracks that might be available next year.
At the first quarter of 2020, a few Nigerian artistes engaged with the genre, we got a good number of Amapiano record out of West Africa. It gave way for the birth of other Amapiano songs out of the region throughout the second and third quarter.
In Nigeria for instance, a number of A-List artists have an Amapiano record to their name, Davido had not less than 2 Amapiano songs of his recent project, Olamide's song 'Loading' is doing well, Rema's 'Woman' as well as 'KPK' by Rexxie that has been the number one in Nigeria for days now. Other reputable artists in the mainstream have either done a record or have been featured on one song. Here in Nigeria, it is fast becoming a lifestyle.
Just recently, a couple of weeks ago, Focalistic was in Lagos for a concert where Amapiano was widely accepted with music fans singing along. This is an indicator to show how the sound has been loved in Nigeria. Before the end of 2020, there a number of shows lined up. Amapiano songs are must listen this December both in parties and all other events.
Prospect for 2021:
The genre 'Amapiano' is certainly going to continue its dominance seamlessly in 2021, having been one of the music lovers favourite kind of music. Also, there is a number of projects lined up of the next year with will consolidate the dominance and lure more artists to join the movement.
It's more likely, we would have to discover more artist who would like to have a taste of the genre. There quite a number of Nigeria record producers that have switched their sounds igniting fusions of Afrobeats and Amapiano to presents a kind of new genre called the 'Afro-Amapiano'.
In South Africa and beyond, the sound will continue to change the status quo, dominate the various music charts, airwaves and parties. It's a household genre that has reshaped the industry and lures more of the biggest artist to engage in making some unique sound. In 2021, Amapiano will be one of the accepted, its instrumental has been one of the selling points of the genre.
Conclusion:
All things equal, Amapiano is a genre that will soar higher, break boundaries and limits.
You can check some of the biggest Amapiano records from the playlist curated below;
Credits to; Kevin Jasper and Mr Godswill Peter.
Check out some recent Amapiano records on NaijaVibes;