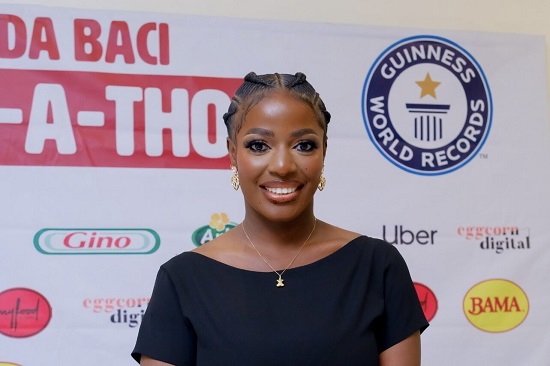 Celebrity chef, Hilda Baci, has opened up on her past struggles with being homeless.
In an exclusive interview with TVC on May, 19, 2023, the 26-year-old culinary expert opened up about her journey, shedding light on the misconceptions surrounding her seemingly overnight success.
Dispelling the notion that she achieved fame effortlessly, Baci addressed the public's perception of her meteoric rise, stating,
"A lot of people see this buzz now, and most of them think I dropped from the sky. They don't know I was homeless at some point. There's an entire phase and journey that got me here, and I'm not even done."
The chef went on to emphasise the importance of sharing stories of struggle and perseverance, saying that she hopes her example will inspire others to pursue their dreams.
"It's not always going to be rosy. It's not always going to be easy. But we need more examples like this so people can say, 'Hilda did it, so I can do it as well,'" she said.
Baci has been in the news since she embarked on an incredible culinary feat by initiating her 4-day cooking marathon challenge at the Amore Gardens in the Lekki area of Lagos State on May 11, 2023.
She cooked tirelessly for an astounding 100 hours, surpassing the record previously set by Indian chef, Lata Tondon, who cooked for an impressive 87 hours and 45 minutes.
As a result of her achievement, Hilda Baci has potentially established a new record for the longest individual cooking time, although official confirmation from the Guinness World Records is still pending.