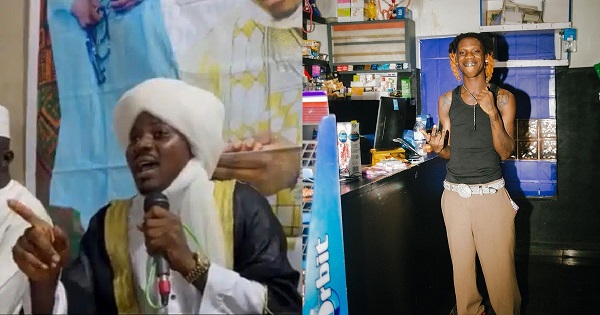 A Muslim cleric has been captured on video preaching while quoting a popular song by Nigerian musician, Seyi Vibez.
A video making the rounds on social media captured the moment a cleric opted for music lyrics from Seyi Vibez' song to preach to his congregation.
The cleric was heard echoing a few phrases from Seyi Vibez's 'IQ' song, stating that the singer was right by saying people could pray to God in different languages.
While quoting the second verse of the song, the cleric said,
"tinma kigbee, (I will shout)
Pound sterling, dirham (Pound sterling, dirham)
Sh'owo yi de ma kari? (Will this money go round)
A-A-Aye, ma pami (Life, don't kill me)
Mo ma jere laala mi (I will reap the fruit of my labour)
Gbogbo oun t'oun dun mi l'adayo (Everything sweeting me with turn to happiness)
Lat'eni, oro mi d'ayo (From today, I speak happiness)
Oh-oh, b'omi shey wo'nu agbon (How water enters the coconut)
K'oma ye enikan kan (No one knows)
We pray to God in different language."
He further urged his audience to pay close attention to the lyrics, and not to take them lightly.
As expected, the video has met with many reactions as netizens begin to question how religious leaders get familiar with secular music.
Watch him speak below,