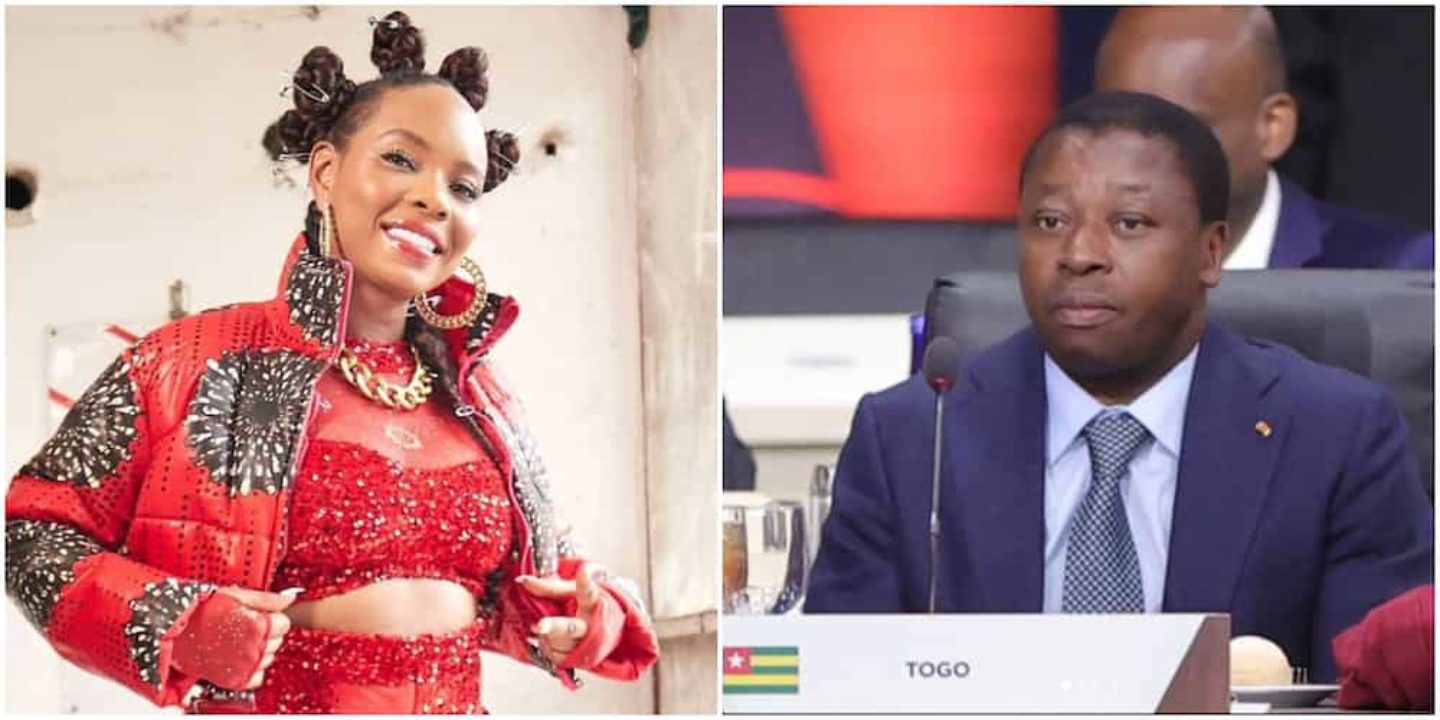 Award-winning singer, Yemi Alade has reacted to the growing rumour that she is pregnant for the president of Togo, Faure Essozimna Gnassingbé Eyadéma.
The peak talent winner is rumoured to have been dating the president since 2017 and pregnant with him.
A rumour sparked outrage after gossip vlogger, Tosin Silverdam shared a video of a man claiming that Yemi Alade is pregnant with Togo's president and that the plan is for her to become his sixth wife.
However, Yemi Alade has responded to the rumour by tweeting emojis, including a laughing emoji and a pregnant emoji.