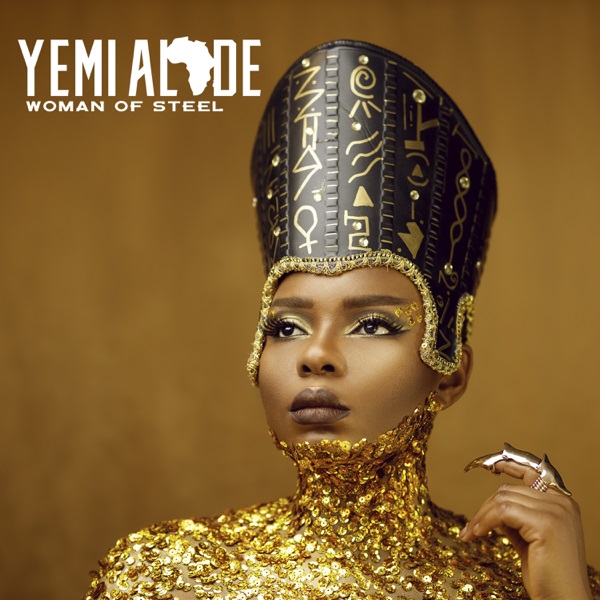 Yemi Alade embodies strength and flaunts panache characteristics on her vigorous fourth studio album "Woman of Steel".  Fearlessly weaving through genres, Yemi Alade exhibits amazing dexterity, vocal power, emotional precision, and smooth transitions while commanding between songs. She experiments successfully with a Latino vibe on "Give Dem" while Afrobeat numbers like "Vibe", "Nobody" and highlife gems like "Yeba", the provocative Duncan Mighty duet "Shake" give the album that unapologetic African tone expected from the renowned Mama Africa.  "Steel" boasts a modern remake of Angélique Kidjo's classic "Wombo Lombo" christened "Shekere", with the iconic multiple Grammy Award winner.
On "Home", Yemi promises to follow her love interest to the ends of the world. She sings about unrequited love on "Nobody", assuring her love interest that no one will love him the way she does. She dives deep into the African-highlife with Nollywood mega-star Funke Akindele on "Poverty", rejecting the "disease" while also stressing that she is working really hard to be the richest possible version of herself while proclaiming prosperity and good health. In true Yemi Alade fashion, she also includes a Swahili Version of "Poverty".
Midway through the album, we are serenaded with Yemi's award-winning pipes on the soothing R&B number titled "Remind You" where she lists out the endearing qualities exhibited by her lover. Yemi Alade says she has so much to tell her fans and does just that on "C.I.A", as she delves into a reggae vibe while exposing the criminal activities of African Politicians. On the emotive ballad "Lai Lai", she professes unconditional love for her lover, assuring him that she will always hold him down, a theme which is also prevalent in the album's opening track, "Night & Day".
  "Woman of Steel" is Alade's fourth studio album following "Black Magic", "Mama Africa", and "King of Queens".  
Stream and share your thoughts below:
Yemi Alade – Woman of Steel Album