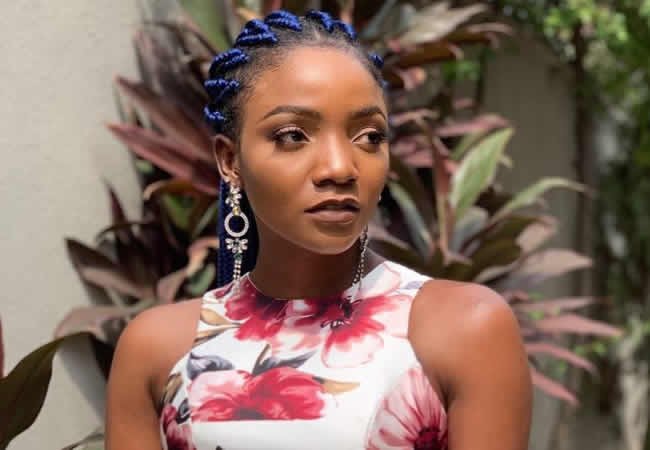 One of the most talented Nigerian singers, Simi cares about her music and the work she puts in produces exceptional records.
The Afropop singer is an equality advocate, and all she wants for every Nigerian woman out there is success.
Born Simisola Ogunleye, Simi made a conscious decision to do music to bridge the gender inequality gap in the Nigerian music scene and also make people happy.
Love and emotions were Simi's route out of a promising gospel career.
As a gospel artist, she sang with a group called Outstanding. This group made her develop a love for music because no one in her family had a musical background.
In 2008, Simi released a solo gospel album titled 'Ogaju'. Her career path was shaped by a quiet desire in Nigeria at the time for a respite from the deluge of Afro-pop.
As a result, she made a deliberate effort to create something that was utterly unique – she quit gospel for Afro-pop, Afro-soul, and Afro R&B music.
When it came to the art of songwriting, Simi stood out because of her ability to incorporate relatable anecdotes and lingo, deploying it with her slender vocals.
Stream The Best Mixes to celebrate Women in Music
Simi the Sound Engineer
Simi is not just a singer and songwriter. She is also a sound and mixing engineer and recently a music producer. She was the brain behind the engineering of the final product of Adekunle Gold's debut album "Gold" where she mixed and mastered ninety-nine percent of the project.
She has also been involved in the mixing and mastering of a number of Naija hit songs. But this is just the tip of the iceberg, – her music does more than entertainment as she speaks against social ills and gender inequality hurting women more.
Women's Rights advocate
Speaking to Notjustok in the past during women's history month, Simi explained her drive to fight sexism online isn't just because she is a mainstream artist married to another musical big shot.
"I believe that women should have equal rights and should be treated fairly and right and have the same opportunities to succeed and fail," Simi remarks.
She adds: "I'm a very passionate person and they're certain things that matter to me very much, the likes of women, and I've always been vocal even before I became a mainstream artiste, my friends have always teased me about it, so this is not like a new version of me."
And her vocal dexterity has paid off, and certain things have changed. This adds to the power of an artist – a big one at that.
Simi says that even with motherhood, her music never took a backseat because she believes in following her dreams.
The 'Jericho' hitmaker adds that while making music and raising a young one is hard enough, she does it all by herself because only she brings out the best in her plans.
True to it if 'Simisola', her first album, is anything to go by. Simisola ranked fifth in Billboard World Albums Chart, and it wasn't long before Simi won Album of the Year at the Headies Awards courtesy of the album in 2019.
Subsequently, Simi broke her barriers in 2020 with "Duduke" and was featured Ladipoe's on "Know You".
Simi's Music career
The two hit songs were at a critical time when she was heavily pregnant with her first child but this did not stop her. 'Duduke', for example, became a national anthem in Nigeria and the rest of Africa.
Before the dust settled, she released a new EP, 'Restless II' in November 2020, which blew up the music scene.
What many people did not understand at the time was that Simi did the EP with inspiration from her husband Adekunle Gold.
Featuring contributions from Wurld, Ms Banks, and Adekunle Gold, the EP's six tracks reflected the singer's mood when it was recorded.
She had just left her record label, started her own label, and was pregnant. Too many phases of novelty and unfamiliarity occurred at the same time. According to Simi, this is where Restless II came from.
Although 2020 was a roller coaster of a year due to the COVID-19 pandemic and the #EndSARS campaign, it was a record-breaking year for Simi.
She bagged the 2020 Headies Award for the inaugural Best Written Song award and the Best Collaboration award for "Know You."
Simi also won the 2020 African Muzik Magazine Awards & Music Festival (AFRIMMA) for Best Female Artist, Western Africa.
The 'Smile For Me' singer opines that she has a solid testimony about success in a year rocked by chaos.
In a nutshell, Simi is talkative, and she credits this part of her being for being lyrically artistic. She feels talking through music paints a vivid picture of the subject, and her fans connect with her better but has she earned the place as the best Naija female artist?
By Kinyua Mwangi