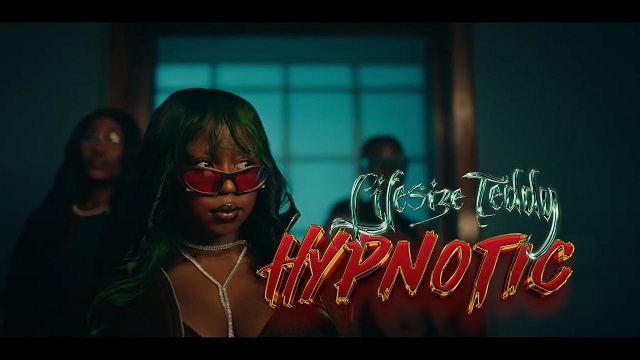 Mavin Records presents the official video to Lifesize Teddy's latest song, 'Hypnotic.'
Following the recent release of her single lifted from her extended play project a few hours ago, Lifesize Teddy quickly entices her listeners and fans with the stunning visual to 'Hypnotic'.
The song 'Hypnotic' is a very suitable and enticing ear-candy Afro-pop anthem having her distribute ditty and vibrant lyrics to the groovy anthem.
As revealed, the potential banger is being lifted from her recently released extended play project dubbed 'Lifesize Teddy.'
Following her first released track, 'Air' Hypnotic role as the second official track on her project scheme, 'Lifesize Teddy EP.'
Lastly, 'Hypnotic' was produced by Andre Vibez. While the video was shot by Jyde Ajala.
Quotable Lyrics;
Na me be the girl
Wey go rock this party
We ain't over yet
We just getting started
How you looking at me baby
Just make it harder
It's hard for me
You say what I'm doing is so hypnotic
How you make me wanna fly ouu I like
How you taking all your time is a vibe
Feeling super fly super high
Higher than a kite living life like –
Burn, burn, burn in the midnight
Pass that torch till it's daylight bright
If you don't mind we could stay like that
Catch that vibe till the end of time
Painfully slow then you speed up
Walk on my water like jesus
Me and you here feel like freedom
Exercising all my demons
Oh we get high like we're fiending
And it's affecting my breathing
Making me hot like the seasons
How you just dive in the deep end
Watch the video below;